HDA Champions Issues That Are Vital To Ensuring the Integrity, Safety and Efficiency of the Nation's Rx Supply Chain
HDA is a voice for its distributor members at the federal, state and local levels, promoting business and policy issues designed to keep America's pharmaceutical delivery system strong, secure and state of the art.
Supply Chain Safety & Security
HDA and its members have led on product traceability and other initiatives impacting the safe and secure delivery of medicines and healthcare products within the supply chain.
woman shipping vaccines box
Supply Chain Resilience
HDA's distributor members coordinate efforts with federal, state and local governments to support the reliable delivery of critical medications, vaccines and healthcare products during any national emergency — working as the vital link between the nation's 1,500 pharmaceutical manufacturers and nearly 330,000 healthcare delivery settings.
Pharmacy & Provider Support
HDA works tirelessly to advocate for and support our pharmacy partners — from national chains to independent pharmacies and the Pharmacy Services Administrative Organizations (PSAOs) that serve them.
Topic Issues
Healthcare Access
HDA is committed to promoting safe and affordable access to medications for all Americans nationwide. This is an area in which HDA advocacy has a vital and direct impact on anyone who depends on reliable distribution of much-needed pharmaceuticals.
Topic Issues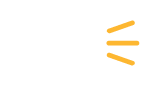 Our Advocacy Work on Behalf of Members
HDA reviews key priority issues and advocates on behalf of its pharmaceutical distributor members in areas like standards, public policies and business processes. HDA members have a powerful, unique voice and perspective and an opportunity to help educate lawmakers and inform public policy.
Explore our resources