Become a Key Player in an Essential System
Healthcare distributors are the backbone of the U.S. healthcare ecosystem, serving as the vital link connecting 1,400 pharmaceutical manufacturers to nearly 330,000 individual pharmacies, hospitals and healthcare facilities. Become part of the team that ensures lifesaving therapies are there when patients need them most.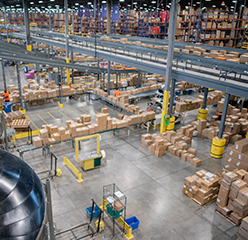 Who Are Our Distributor Members?
Distributors considering an HDA membership must purchase or receive pharmaceutical and health-related products in bulk quantities, inventory these products, distribute them in individual package quantities and provide other value-added services to its suppliers and healthcare providers.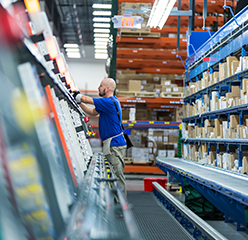 You Move the Supply Chain Forward. We Are Partners in Your Success.
HDA reviews key priority issues and advocates on behalf of its pharmaceutical distributor members for standards, public policies and business processes that ensure a safe and efficient supply chain. And, through leadership on public policy and industry best practices, HDA provides value by removing costs and developing innovative solutions to deliver care safely, effectively and efficiently.  
Benefits Our Distributor Members Enjoy
An exclusive invitation to join the HDA Board of Directors




Advocacy resources, including comprehensive state and federal monitoring to provide early notice on the critical legislative and regulatory issues affecting your business; informative tools to help you participate in the political process; and educational materials and staff assistance to help ensure that your business is compliant with current legislative requirements  




Eligibility to participate and network one on one with manufacturer executives at HDA's members-only Business and Leadership Conference and Annual Board and Membership Meeting 




Listing in and access to HDA online membership directory

Access to participate on a variety HDA committees, task forces and working groups with peers and trading partners






Listing in and access to the HDA online membership directory

Discounted rates on HDA publications and educational seminars and conferences

Access to electronic mailings such as the HDA Weekly Digest to keep you informed of new programs, industry issues and trends and other government activities

Complimentary copies of key HDA guidelines, documents and reports addressing such issues as product returns and recalls, bar coding, EDI and more 
HDA Distributor Members 
Richie Pharmacal Co., LLC
Join A Network To Leverage the Strengths of an Industry
Together, we are creating a safe, efficient and secure supply chain for all Americans — become a part of it.
For more information, contact Lisa Kanfer, Vice President, Membership and Development.