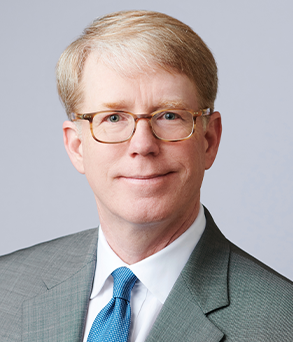 John E. Parker
Senior Vice President, Communications and Marketing
Email: jparker@hda.org
John Parker is a seasoned strategic communications and marketing professional with broad leadership experience and progressive management and operational responsibilities. Throughout his career, he has represented sectors from across the healthcare spectrum, while working for major trade associations and a
Fortune
20 company. John has worked extensively with national and trade media to advance major public health and wellness initiatives, shaped the debate on the most pressing policy issues facing the country, and navigated through periods of crisis resulting from legislative and legal scrutiny. Notably, for the past decade, John has played a central role in how his organizations responded to health reform, the opioid crisis and COVID-19.
John currently serves as the Senior Vice President of Communications and Marketing for the Healthcare Distribution Alliance (HDA), the national organization representing pharmaceutical distributors and the healthcare supply chain. Prior to joining HDA, John spent nearly a decade in communications leadership roles with the Blue Cross and Blue Shield Association and UnitedHealth Group. His work in the health insurance industry was preceded by a stint at the Association of American Medical Colleges, where he served as the primary spokesperson with the media on key issues in academic medicine and managed the association's external publications. John's initial exposure to communications was as an editor and reporter for one of the leading publishers of trade newsletters following FDA and its regulation of the drug and device industries and NIH.
John serves on the Board of Directors of the Arlington Free Clinic, an organization in northern Virginia dedicated to providing healthcare services to uninsured and underinsured adults.

John graduated from the University of Wisconsin-Madison.