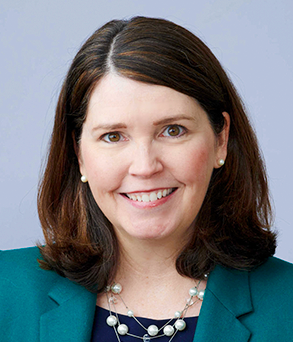 Kristen L. Freitas
SVP, Federal Government Affairs and Alliance Development
Email: kfreitas@hda.org
Kristen L. Freitas is HDA's SVP, Federal Government Affairs and Alliance Development. She is responsible for federal legislative advocacy where she develops and maintains relationships with key congressional legislators and their staff, as well as conducts direct lobbying in support of association policies and positions. Kristen also is responsible for fostering relationships with supply chain stakeholders to develop alliances supporting safe and reliable healthcare distribution in the U.S. Further, Kristen oversees the HDA Political Action Committee (PAC) and grassroots activities.
Prior to joining HDA, Freitas worked as Manager, Government Affairs for PacifiCare Health Systems, and before that, for a specialty nursing association and for the National Association for Chain Drug Stores (NACDS). Prior to NACDS, she served as a Director of Outreach for a former Member of Congress.
She holds a degree in International Relations from Michigan State University and a Master of Public Administration (MPA) from George Mason University.