Moving Medicines and Healthcare Products
Providers — and ultimately patients — depend on healthcare distributors for on-time access to safe and secure delivery of medicines, vaccines and healthcare products. These essential and lifesaving products range from common vaccinations and over-the-counter medications to complex cold chain drugs that require constant temperature monitoring.
Delivering the Medicines That Keep Americans Healthy
Every day, healthcare distributors deliver 10 million medicines and healthcare products safely, efficiently and reliably. Pharmacies place orders with distributors for the medicines and products they need, and distributors process, pack and deliver the orders — as soon as the next day — serving as a critical link in the healthcare supply chain between pharmaceutical manufacturers and healthcare providers.
By streamlining connections between thousands of manufacturers with 330,000 healthcare providers, pharmacies and other sites of care, distributors save the healthcare system up to $63 billion each year.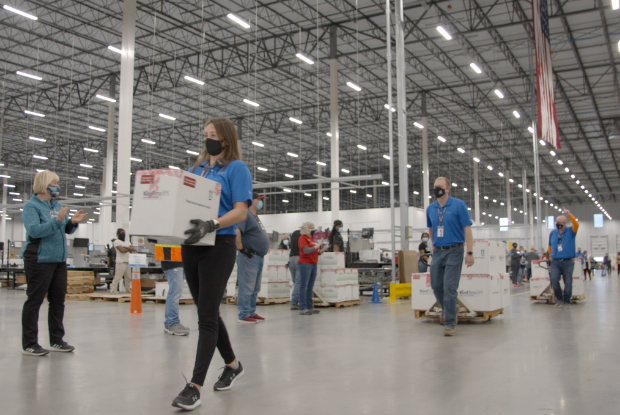 101,000 Units
On a typical business day, each traditional distribution center picked more than 101,000 SKUs and processed about 4,600 customer orders.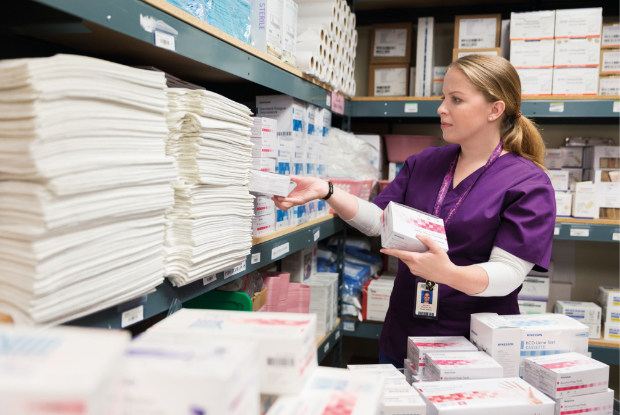 95% of Rx Sales
HDA members fulfilled an estimated 95 percent of all U.S. pharmaceutical sales in 2022.
Distributing Vaccines To Promote Public Health
HDA members play a central role in handling and distributing vaccines for common and novel viruses, such as COVID-19, the flu, Hepatitis B, HPV, pneumococcal and shingles.
During a pandemic or other public health emergency, distributors serve as vital partners to public and private sector organizations for vaccination efforts. This includes:
Responding to the COVID-19 virus, when McKesson served as the centralized distributor of vaccines through the federal government and Morris & Dickson, Cardinal Health and Cencora partnered with state departments of health to distribute vaccines.
Partnering with the Centers for Disease Control and Prevention to handle logistics and distribution for the Vaccines for Children program.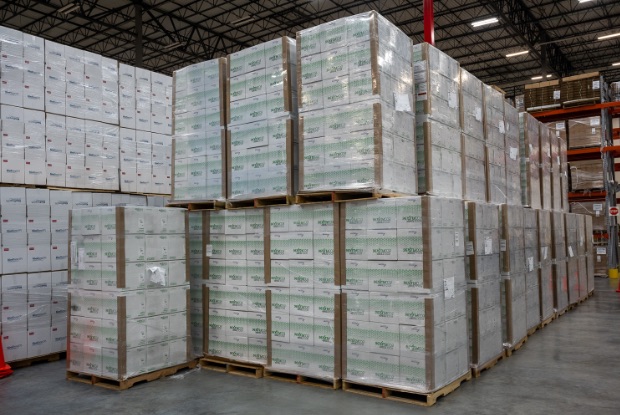 176 Million Doses
176 million doses of the flu vaccine were produced and distributed during the 2021–2022 flu season.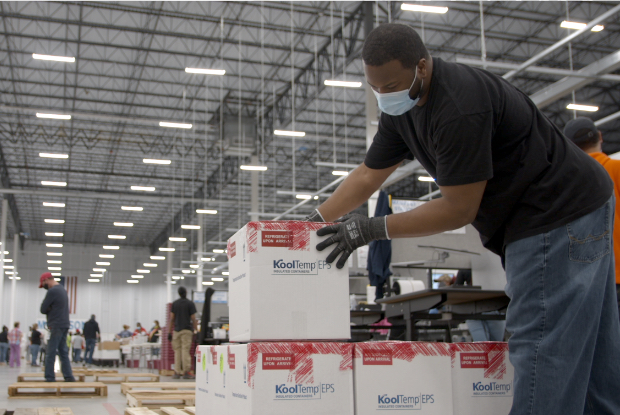 44,000 Providers
HDA distributor members deliver vaccines to 44,000 Vaccines for Children providers.
Specialty Pharmaceuticals

Specialty Pharmaceuticals

Specialty pharmaceuticals, which treat chronic, complex and rare diseases, typically require unique storage, handling and transportation considerations. Distributors

offer logistics expertise

and a variety of core and value-added services to deliver these medicines safely.

Cold Chain Logistics

Pharmaceutical distributors leverage their cold chain storage and transportation expertise and continuously innovate processes to ensure the integrity of temperature-sensitive medicines and vaccines.

Partnering for Public Health Crises Response

Public Health Crisis Response

Public health partners, federal, state and local governments regularly turn to distributors for their

leadership and expertise

during national health emergencies to safely, efficiently and reliably deliver medicines, vaccines and healthcare products.